Custom Built Wire Rope Hoists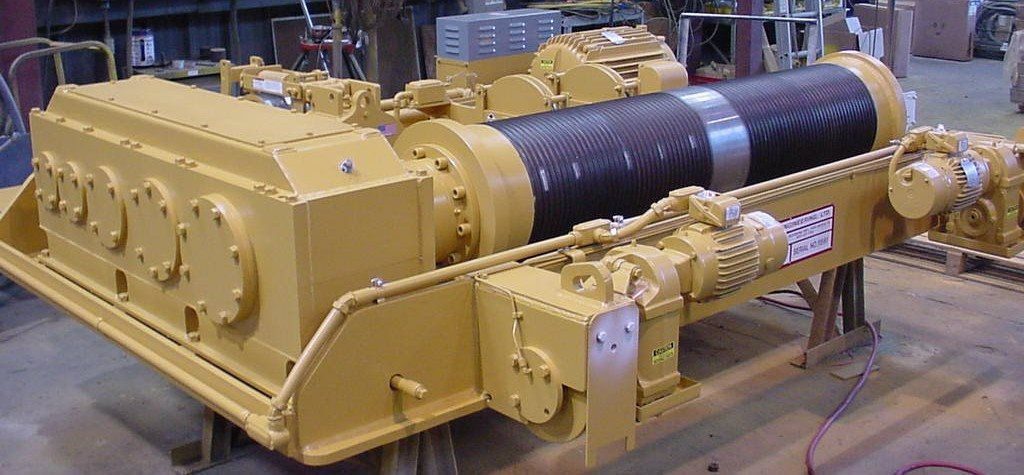 We are the most experienced custom hoist manufacturer in the world and can design and build specifically for your application with virtually no limit in capacity.
Our hoists are engineered to be the most reliable and cost effective solution for our customers. We consider both your short and long-term needs before we identify design criteria and engineer a solution. Every product we design must meet the critical issues of quality, durability, and ease of maintenance to be considered reliable.
We've been guided through the years by the following customer-driven value principles:
Low cost of ownership is much more valuable than low cost.
A customer depends on material handling products for a production process that contributes to the bottom line.
Such products must be durable and easy to inspect and maintain in order to meet the customer's criteria for reliability.
Our unwavering commitment to quality makes Ace Hoists the best value on the market today. Be sure to visit our Photo Gallery for a sampling of our custom hoists.
All Capacities
CMAA Class A thru F
Double Girder and Monorail
All Types of Open Winches
Polar Trolley Hoists
Critical Lift
Twin Hook
Quadruple Hook
Explosion Proof
Indoor or Outdoor Use
Transfer Cars
Hazardous Locations
Two Drum Bucket
Automated Hoisting Systems
AISE Specifications
Hot Metal Steel Mill Hoists – AC/DC
Contact Us
Contact us today 800-431-4223 or sales@aceworldcompanies.com